<![if !vml]>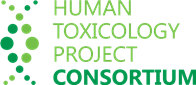 <![endif]><![if !vml]>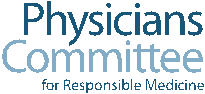 <![endif]>
Hands-On Seminar: Creating an Adverse Outcome Pathway in the AOP Wiki
Tuesday, March 13
5:00 PM - 7:00 PM
Grand Hyatt Rooms Bowie A - B
600 E Market S
The Human Toxicology Project Consortium and the Physicians Committee for Responsible Medicine invite you to deepen your understanding of the AOP Wiki and gain experience entering an Adverse Outcome Pathway in a structured, hands-on seminar Tuesday evening.
Version 2.2 of the AOP Wiki was released in January 2018. This seminar will be ideal for those wishing to gain some hands-on experience with the new version as well as those who are new to the AOP concept. We will also present an available online course on AOPs, and course attendees will work through a case example in small groups
Please register in advance to ksullivan@pcrm.org. Registration is appreciated, but not required. Please indicate whether you will bring a laptop.
Agenda:
5:00 - 6:00 Introductory presentations
5:00 - 5:20:   Introduction to AOP concepts and online course
Catherine Willett, HTPC Kristie Sullivan, PCRM
5:20 - 5:40:   Creating and Using an AOP
Brigitte Landesmann, European Commission Joint Research Centre
5:40 - 6:00:   Evaluating AOP Evidence
Bette Meek, University of Ottowa
6:00 - 7:00 AOP Wiki demonstration and hands-on activity
Dan Villeneuve, US EPA, with assistance from Kristie Sullivan, PCRM